What's My Next Step?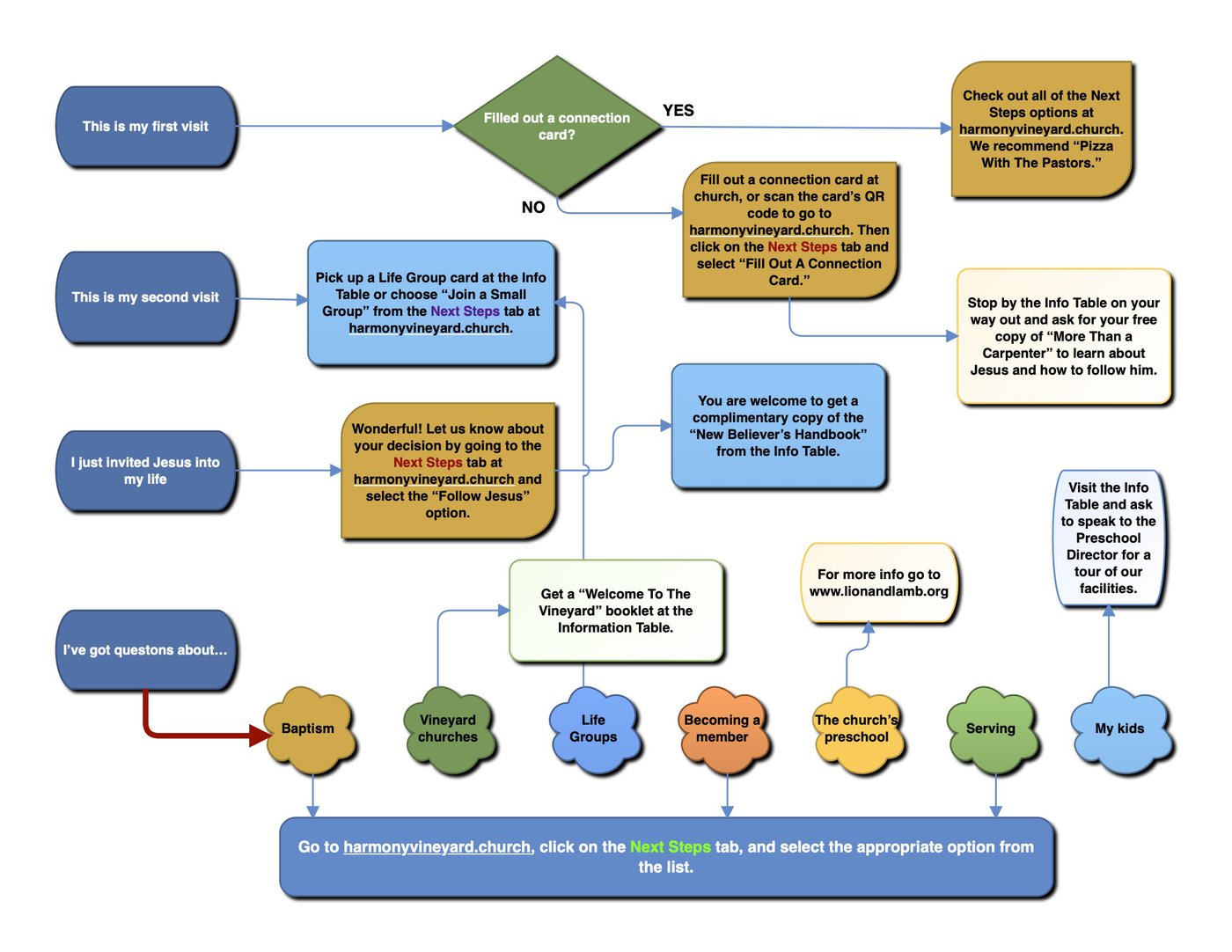 We've created a simple flow chart to help you figure out what is your next step in getting connected with Harmony Vineyard Church. A copy of this chart is also available at the Information Table.
Click the "Choose Your Next Step" button below to see all of your options.